Over the Garden Wall
On a day that I should have spent studying, I stumbled upon this show. However, this wasn't my first time hearing of it, in fact, I had wrote it down on my "to watch" list on my phone. But I had yet to give it a shot. What had I to lose?
Well.. time. I'm pretty tight on time at the moment with school (also resulting in me no being able to blog as often) but I decided to sacrifice an hour or two and indulge on this little cartoon. I must say, I do not regret it in the slightest. Cartoon Network's "Over the Garden Wall" has seriously been one of my holiday favourites this winter season. Though it's ironically more suited towards Hallowe'en, I enjoyed it all the same.
Without spoiling the very strange and peculiar plot (which changes slightly with every episode), the show follows the protagonist, Wirt, and his step-brother, Greg as they venture through a magical world called "The Unknown." Each episodes unveils a clue as to how the two brothers found themselves in this strange place, whilst also introducing an abundance of creepy and weird characters which I love.
One of my favourite things about this show are the hints of darkness that creep in every now and then. The characters are so creative and unique, especially Greg, how can you not love Greg?
The artwork often seems inspired by retro Disney whilst still reminding me of the more recent cartoons released by cartoon network such as "We Bare Bears," and "Steven Universe." My favourite episode was definitely episode 8.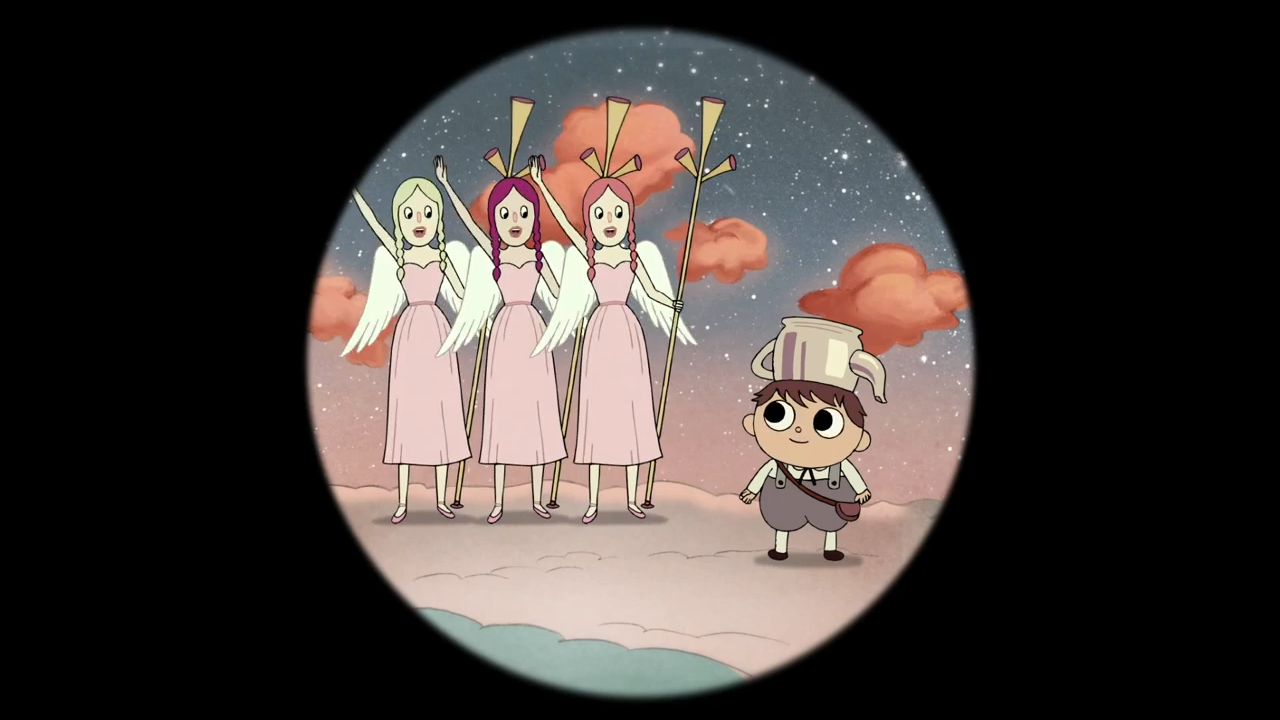 I'd honestly recommend this show to anyone who likes cartoons. Each episode is a mere 10 minutes and seeing as though there are only 10 episodes, it's really worth the little time spent watching it. My 10 year old brother just started watching it too and he thinks it's excellent.
This is a small illustration I did after watching the show which I will be selling on my depop if you'd like to check it out. The sketch I'm selling has no text, it's customisable, and this photo is just very over-exposed. I will leave the link here when it's on sale, I'd love if you could check it out! I also take commissions (charged of course, but very inexpensive) so feel free to email me with your inquiries! Here's a little look at the illustration.
Well that's it for what I found this month. I will hopefully post some more over the holidays but until then, I hope you enjoyed your visit and don't forget to come back again soon!
-Lara x